In the fall of 2016  we launched working groups for four Action Projects.  Everyone is invited to join one of these groups.  They  meet monthly during the second half of our Video/Action gatherings at The Jones Library.  (Click here to see the date of our next meeting and the video to be shown.)  Some members of the groups may meet and may take action in between those meetings as well. You can join any one of the groups by coming to our next meeting.
State Legislative Initiative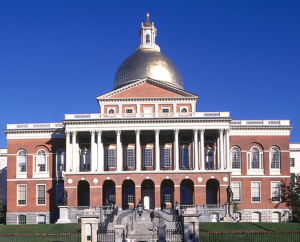 This group is identifying  bills currently in the legislature which address key issues of racial justice and will seek to engage large numbers of local people to advocate for them.  .  The group has identified some focus areas such as voting rights and ending mass incarceration.
Listening Projects Initiative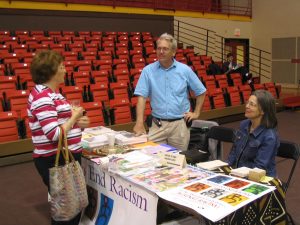 Even in the Amherst area we need to change many white people's attitudes so they can be more supportive of measures that will help dismantle racism.  Research shows that people are most likely to change their views when they are listened to respectfully and assisted to reflect on their experiences and perspectives.  In this group we are developing skills in listening, will create situations in which we offer to listen  to individuals, and then listen to people respectfully while sometimes inviting them to consider different perspectives.  This is modeled on a number of successful projects that have been conducted around the country.
Schools Initiative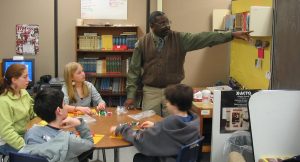 This group is supporting our local K-12 schools by advocating for the adoption of additional anti-racism policies and practices.  The group is working collaboratively with others working for racial justice both inside and outside the school system.  We are identifying a few specific proposals and will work to have them adopted by the School Committee, the administration, and the schools.
Amherst Sanctuary City Project
This project is seeking to have Amherst declared a Sanctuary Community.   The goal is to ensure that those whose security and well-being may be threatened in the current political and social climate, including the immigrant members of our community, will be fully protected by Town policies and practices.  This group has already drafted a sanctuary community bylaw for Amherst that has been recommended to Town Meeting by the Select Board.
Note:  Each of these projects has been endorsed by our multi-racial Steering Committee.  Each of them is still in development and will be shaped by those who volunteer to work on them.