NEXT IN OUR VIDEO AND ACTION SERIES:
An event for all community members – viewing and discussing a video and advancing 4 action projects:
Thursday, April 27, 2017
at The Jones Library at 7:00PM
This will be a 2-part meeting:
1)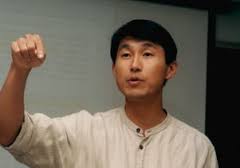 We will view and discuss
"Immaculate Perception" – a video talk by Jerry Kang.  Are we all under the sway of "the rightness of whiteness"?  If so, can anything be done about it?  UCLA Law Professor, Jerry Kang exposes the phenomenon of automatic processing and how it relates to bias.  Using humor and audience participation, Kang challenges our assumptions while shifting our perceptions of at least one Asian male.  
2) We will meet in small groups to advance work on  4  anti-racism action projects:
* Schools Initiative
* Legislative Initiative
* Listening Project Initiative
* Sanctuary Community Initiative
For more information please see: Join One of the Current Coming Together Action Projects
*****
"Coming Together" is a project for the greater Amherst, MA area to engage the community to talk about race, better understand each other, stand against racism, and build a healthier community.
How much racism is there in the Amherst area?
"Not much", say many white people.  "I experience it all the time", say many people of color.  Racism can be hard to see when you are white.
Painful realities, but not about blame or guilt
Although there are painful realities that must be faced in understanding contemporary racism, this project is not built around blame or guilt.  It is designed to engage people of good will of all racial identities in getting more connected with each other to create a community with more equitable access, participation, outcomes, and understanding.  (We do suggest that most white people have more to learn about contemporary racism.)
Who is this for?
Everyone in and around Amherst, MA, of all racial backgrounds, is invited to embark on this exploration together.  Use this site to: