Our video/film series continues!
Tuesday, May 15, 2018
at The Jones Library at 7:00PM
"Imperial Dreams"
a feature film that won the Audience Award at the Sundance Film Festival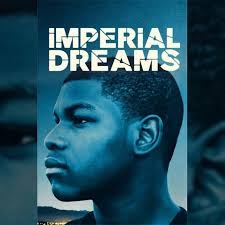 A young father and reformed gangster returns home from jail eager to care for his son, Daytona, and become a writer. Crime, poverty and a flawed system threaten his plans, in this fictional, but realistic drama film. Released in 2017, this film was rated 91% on Rotten Tomatoes. Some African American young men in Amherst recommended it to us for the Coming Together series.
We will have a brief discussion of the film following the showing.
Click here for trailer.

* * *
The working groups will schedule meetings at other times based on the availability of those who are interested. Please follow the link below for contact info.
OUR WORKING GROUP ACTION PROJECTS:
* Climate Change-Racism Connections
* Schools Initiative
* Legislative Initiative
* Support for individual actions and conversations

For more information please see: Join One of the Current Coming Together Action Projects
*****
"Coming Together" is a project for the greater Amherst, MA area to engage the community to talk about race, better understand each other, stand against racism, and build a healthier community.
How much racism is there in the Amherst area?
"Not much", say many white people. "I experience it all the time", say many people of color. Racism can be hard to see when you are white.
Painful realities, but not about blame or guilt
Although there are painful realities that must be faced in understanding contemporary racism, this project is not built around blame or guilt. It is designed to engage people of good will of all racial identities in getting more connected with each other to create a community with more equitable access, participation, outcomes, and understanding. (We do suggest that most white people have more to learn about contemporary racism.)
Who is this for?
Everyone in and around Amherst, MA, of all racial backgrounds, is invited to embark on this exploration together. Use this site to: